Learn More About Our Dealership Family!
Your Home for Hyundai in Cedar Rapids
We're thrilled to be the dealer Cedar Rapids chooses to buy and service their Hyundai vehicle! With the widest selection of the hottest models and the piece of mind of being backed by the most dependable and transparent service department in the region, it's easy to see why the folks who choose McGrath keep coming back again and again!
Since 1952, we made a promise to our customers: to do the right thing, exceed your expectations and make a difference in our community! We've built a reputation with you, our friends and neighbors, of delivering on this promise one customer at a time, and under the leadership of the McGrath Family and carried out every day by our incredible staff of automotive enthusiasts, our commitment to this goal stands strong as ever!
Our Mission
Do the Right Thing.
Exceed Expectations.
Make a Difference.
These statements form the basis of how we conduct our daily business. Our mission enables us to develop long-term relationships with our constituency.
Our Values
These words represent what we stand for and they reflect what we consider to be important to our business, our employees, and our customers!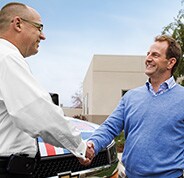 Do the Right Thing
Having an honest approach to the job is a primary feature of this value. It is also important that employees always show the best of intentions and integrity. Most importantly, being fair-not only with customers-but with each of their interactions to ensure a happy workplace.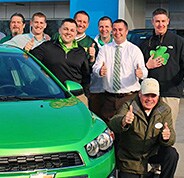 Be Humbly Confident
This value is best represented by implementing a "Team First" mentality; always working toward the common goal of the group. It is also important that team members show extreme ownership over their tasks and are always in a space to be coachable-working toward the benefit of the whole while being at their best when their best is needed.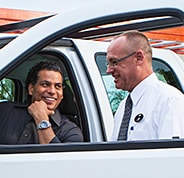 Relentless Pursuit of Growth
Team members who demonstrate this core value will be hungry to make a positive difference in people's lives while also remaining focused on a commitment to their own personal development and striving to grow personally and professionally. Also, this core value is typified by a "no excuses" creed with a comfortability in being uncomfortable.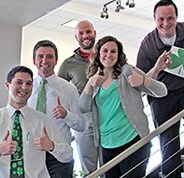 Have Fun
Life is too short to not like what you do! Having fun is about enjoying the journey! You should also have a contagious energy and positive attitude-greeting each new day as an opportunity to be that little ray of sunshine.
Our Vision

To Be the Company of Choice for Employees, Customers, Vendors and Manufacturers.
Our vision flows from our values AND the values we live by form the basis for our vision. Vision is the ability to look beyond today, beyond the obstacles, beyond the majority opinion and imagine the greater picture. In other words, a vision allows us to see what is not yet reality.
Why Buy From McGrath Hyundai of Cedar Rapids
Thoughtful Amenities
Whether you are waiting for your vehicle to get serviced, picking up a part for your vehicle, or stopping by to check out a new vehicle for yourself, we offer a wide range of amenities to enhance your experience here! Come by, look around and check what we can offer you!